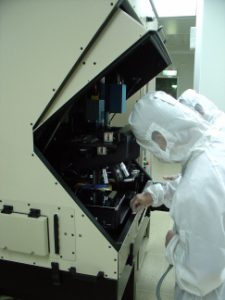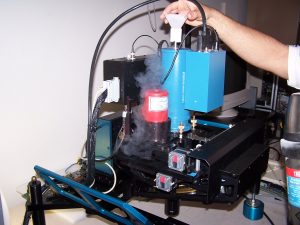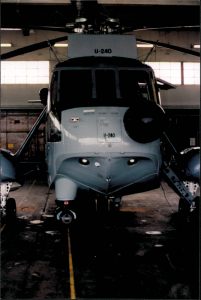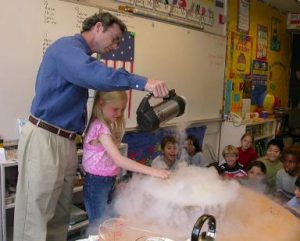 RGB LED Combiner
About Latigo
Latigo Optics Inc. is the consulting umbrella for John McDonald (and colleagues when required). I design optical instruments, exotic microscopes, aircraft night vision pods and medical optics. In 2012 an associate and I launched an online business shop.ReadyOptics.com, making and selling the world's smallest, nanometer scale, microscope resolution targets. I have acquired rich experience in marketing, sales and business development. I enjoy creating high tech instruments such as fault isolation microscopes as used by Intel and IBM. I can augment your team as an individual contributor or I can lead your team. I have hosted and taught technical seminars, I have trained customers domestically and overseas and while overseas I have interviewed and contracted with reps and suppliers for my clients.
2018-Present I work half-time, remotely from California, for Beckman Coulter Miami R&D. The other half of my time I devote to entrepreneurial activities
From November 2010 to December 2017 I have worked full time at IRIS Diagnostics, later purchased by Beckman Instruments, as their optics specialist whilst we developed high throughput, in-vitro blood and urine diagnostic instruments. In the same interval a colleague and I figured out how to make nanometer scale microscope resolution targets. In 2012 we started selling them worldwide on Amazon.com, Amazon.eu, and shop.readyoptics.com. That led to a request for a custom design in 2016 for a university consortium of researchers led by Caltech. Also in 2016-17 I assisted a local startup with LED lighting, cameras and optics for a medicine dispensing product.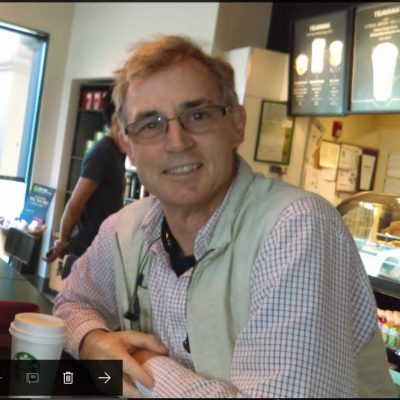 John McDonald
Latigo Optics & Ready Optics
For 14 years until 2010, I worked with a company supplying fault isolation microscopes to the Semiconductor Industry. The model in the photo below, installed at Intel Folsom, included a liquid nitrogen cooled mid-infrared camera, an astronomy grade deep-depletion Silicon camera and a laser scanning system, all for locating nanometer scale circuit defects. The astronomy grade camera could stare with an open aperture for tens of minutes to detect very faint signals, which necessitated an extremely light-tight box.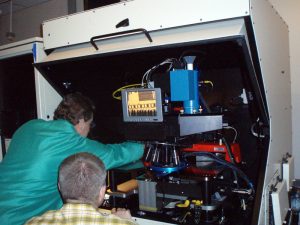 Two Intel Engineers
Folsom, California
I spoke to semiconductor fabs and labs throughout North America, East Asia and Europe. This was Shanghai for Semicon China, 2003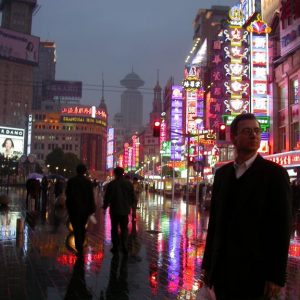 Shanghai / Nanjing / Beijing
2003
Early in the aerospace part of my career I made thermal infrared 'night vision' equipment for military and search and rescue. Good preparation for multi-spectral cameras for semiconductor fault isolation.